---
Tuesday 02 October 2018
KEW GARDENS WITH GUIDED TOUR
The iconic Temperate House is now open following a 5 year restoration project.
Click here for full details & itinerary.
Tickets £29 on sale 17 July and 18 September 2018. Optional guided tour of the Temperate House for £5 extra.
VISIT REPORT
The Arts Society Arun visited Kew Gardens on 2 October 2018, a warm and mostly sunny day. The highlight of the day was a guided tour through the gardens to the newly refurbished Temperate House where our knowledgeable guide explained the work and improvements made over the 5 year period. Most of our visitors managed the Treetop Walk, a visit to the Beehive and the other memorable features.
Despite the distances and sometimes confusing layout, all found their way back to the coach.
---
Friday 30 November 2018
BACKSTAGE AT GLYNDEBOURNE
It all began with a love story in 1934 when founder John Christie met soprano Audrey Mildmay.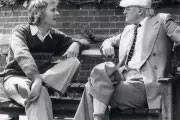 Glyndebourne is now one of the finest and most celebrated opera houses in the world and delivers performances to some 150,000 people across a summer Festival and the autumn Tour.
Glyndebourne has also taken steps to reduce its environmental footprint with the installation of a 67 metre wind turbine plus many other energy saving measures.
Tickets £15 on sale 16 October & 20 November 2018.
This is a self-drive/lifts-to-be-offered for a 2 pm start for coffee and tour lasting 90 mins.
---
Friday 22 March 2019
VISIT TO THE STUDIO OF PHILIP JACKSON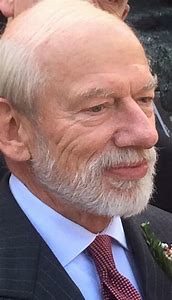 Philip Jackson is an award winning contemporary Scottish sculptor artist who endeavours to divide his time between public commissions and work destined for galleries. His celebrated masked and ecclesiastical figures can be found in many places around the world. Some of Jackson's creations include the RAF Bomber Command Memorial in London (2012), the Wallenberg Monument (Great Cumberland Place London) and St Richard for Chichester Cathedral (2000). Philip Jackson's work is truly awe inspiring – it never fails to move people.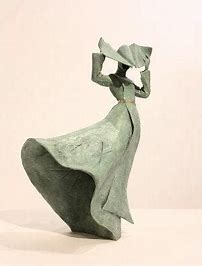 Self-drive visit (lifts available) for an 11am start.
Tickets £25.50 on sale 15 January and 19 February 2019. Only 25 spaces available.
---
Tuesday 07 May 2019
CHAMPS HILL – NEWLYN SCHOOL EXHIBITION / THE GARDENS
Champs Hill is the home of The Bowerman Charitable Trust which was established in 1984. The Trust seeks to promote classical music and art.
David and Mary Bowerman
David's knowledge of musical matters is largely self-taught. It was only after retirement that he and his wife built "The Music Room" at their home. This room is used for concerts but also art exhibitions.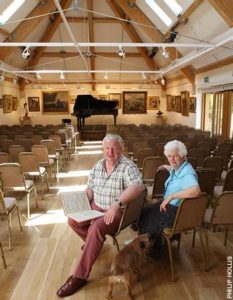 Newlyn and the Arts
Newlyn School of Art is based in the famous artists' colony of Newlyn in West Cornwall and provides inspiring art courses and landscape painting holidays taught by over thirty of the most respected artists working in Cornwall today. The term "Newlyn School" refers to the artist colony located in and around the fishing village of Newlyn, in Cornwall, from the 1880s until the early 20th century, which specialized in landscape painting.
The gardens are spread over 27 acres of woodland and disused quarries and enjoy superb views across the Amberley Wild Brooks.
Click here for the poster.
Tickets £10.50 on sale 19 March and 16 April 2019.
This will be a self-drive visit (lifts available) for a 2pm start.
---
Thursday 16 May 2019
'THE BLOOMSBURY SET' – CHARLESTON FARMHOUSE, MONKS HOUSE, AND BERWICK CHURCH

Charleston House;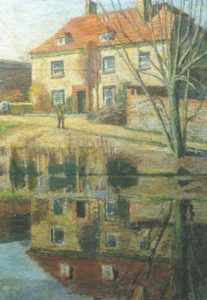 Charleston is a unique museum preserving the home of artists Vanessa Bell and Duncan Grant. Both were pioneers of a movement that took art beyond the canvas, so to visit the House is to be immersed in a world where colour, design and radical thinking take centre stage. Charleston promotes the legacy of the Bloomsbury group, which included Virginia Woolf, John Maynard Keynes and E.M. Forster
Monk's House;
"Bloomsbury stands for: tolerance, reason, freedom of speech, non-violence, equality, friendship"
Charleston, by Vanessa Bell, c. 1950
Berwick Church;
Berwick church is a gem of medieval Sussex church architecture, added to in the 19thC, but the paintings by Duncan Grant, assisted by Vanessa Bell, create an exceptional building. Grade 1 listed, so nothing should change here, with decorations encouraged by Bishop Bell of Chichester in the 1940s
Click here for the poster.
Tickets £34 (£28 for National Trust members) on sale 19 March and 16 April

---
Wednesday 12 June 2019
RED HOUSE & DOWN HOUSE
Visit to Red House, the Arts & Crafts home of William Morris and Down House where Charles Darwin worked on his theories of evolution by natural selection.
Red House is a significant Arts and Crafts building located in the town of Bexleyheath in Southeast London. Co-designed in 1859 by the architect Philip Webb and the designer William Morris, it was created to serve as a family home for the latter, with construction being completed in 1860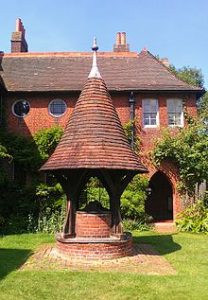 " fill up the flower-growing space with things that are free and interesting in their growth, leaving nature to do the desired complexity "
– William Morris
Down House, with its unique place in the history of science and evolution, the family home of world-renowned Victorian scientist Charles Darwin, is a must-see.
Stand in the study where Darwin wrote 'On the Origin of Species', stroll through the gardens – his 'outdoor laboratory' – that inspired him, and peek into his private life as a dedicated family man in Victorian England.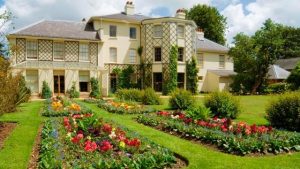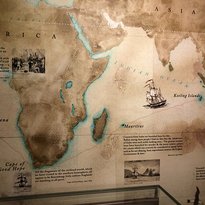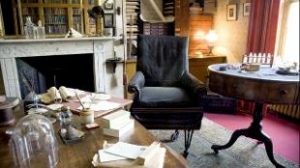 Click here for the poster.
Tickets £35 (£27 for National Trust members; £25 for English Heritage Member; £17 if member of both) on sale 16 April and 21 May
---
Wednesday 04 September 2019
RUSSELL-COTES MUSEUM/ART GALLERY (Bournemouth) & BREAMORE HOUSE

An exotic Victorian villa filled with art and sculptures followed by the Elizabethan Manor House of Breamore where we will have a guided tour.
Russell-Cotes Museum, Bournemouth: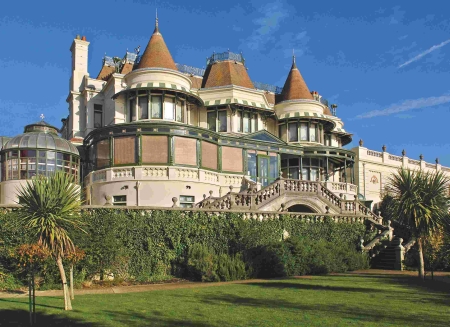 Discover one of the most fascinating historic houses in England. Built by Merton Russell-Cotes as an extravagant birthday gift for his wife, Annie, it celebrates the couple's passion for art and travel, world cultures and natural history. This exotic seaside villa has been sealed in time creating a unique atmosphere in a most dramatic setting.
Breamore House, Museum & Church, Fordingbridge:
Breamore house was completed in 1583, five years before the Spanish Armada and looks today much as it would have done to its original owners. The village of course has a much older history and was recorded in the Doomsday Book. However there were settlements in what is now the parish boundary long before 1066. Today there are many seventeenth and eighteenth century cottages remaining in the village.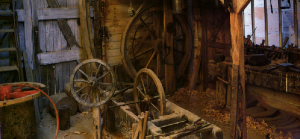 Breamore Countryside Museum provides a fascinating insight into the days when the village was self-sufficient.
The Saxon church of St. Mary was built in 980 and is remarkably original for a building of its age.
Tickets £33 (£26 for Art Fund members) on sale 18 June and 16 July 2019
---