---
19 January
THE RENAISSANCE ART MARKET
Demand is discussed in the context of civic and religious commissions. Supply analyses how art was purchased. Success of Leonardo, Michelangelo and Raphael and the economics of purchasing art led to value being construed in terms beyond mere monetary cost. This raised the artists status to celebrities.
James Lindow
---
16 February
PASSIONATE POTTERS FROM DEMORGAN TO LEACH
William Morris led a revolution against the machine age. De Morgan, a friend of Morris, discovered the secrets of Near Eastern lustre glazes. Julian talks of the argumentative Martin Brothers, Sir Edmund Elton and Bernard Leach, the father of English studio pottery.
Julian Richards
---
16 March
POTS AND FROCKS – THE WORLD OF GRAYSON PERRY FROM ESSEX PUNK POTTER TO SUPERSTAR NATIONAL TREASURE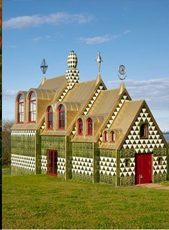 Grayson Perry is a core part of the art establishment, a Turner prize winner and colourful character. His works of ceramics, textiles, tapestries and prints are highly sought after. Look beyond the frocks to his exciting and thought-provoking exhibitions.
Ian Swankie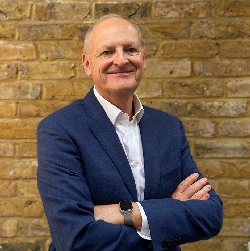 I am a native Londoner and I have spent more years than I care to remember working in and around London. I'm a guide and a lecturer with a special interest in art and architecture.
I am an accredited lecturer for The Arts Society, a fully qualified City of London tour guide, a City of Westminster guide and a green badge holder from the Institute of Tourist Guiding. I'm an official guide at Tate Modern and Tate Britain, St Paul's Cathedral and the Guildhall Art Gallery. I'm also a Freeman of the Worshipful Company of Art Scholars.
AND – Tickets on sale for;
---
20 April
150 YEARS OF LONDON UNDERGROUND BY DESIGN
Mark is a broadcaster and author who specialises in the subjects of graphic design, cartography and architecture in public transport. Hear his gripping and amusing talk and learn about the people who designed our London Underground.
Mark Ovenden
AND – Tickets on sale for;
---
18 May
SCANDINAVIAN LANDSCAPE PAINTING (1840-1910)
Nordic nature is special. Its vastness, wilderness and remoteness are some reasons why it is so fascinating. Let's not forget the exceptional midnight sun and auroras. How nature is represented in the history of art is explored. It mirrors a national identity or an artists inner world.
Caroline Levisse
AND – Tickets on sale for;
---
15 June
SEX AND THE CITY. HOGARTH AND 18TH CENTURY LONDON
Julia looks at how Hogarth used his work to wage war against child poverty and London's sex trade as part of his personal crusade to establish modern urban life as a subject for high art. Hogarth worked his way up from an apprenticed engraver to successful painter and philanthropist.
Julia Musgrave
AND – Tickets on sale for;
---
20 July
THE SUBTLE SCIENCE AND EXACT ART OF COLOUR IN ENGLISH GARDEN DESIGN
In 1888 Gertrude Jekyll wrote "remember that in a garden we are painting a picture". How do we design a border using her principles? Timothy looks at works of Turner, Monet, Rothko, Jackson Pollack and Hockney with ideas of what a garden or border should look like.
Timothy Walker
---
21 September
THE SILVER THREAD: SILVER FILIGREE AND TRADITIONAL ARTS IN KOSOVO
A silver thread winds through Kosovo's history. Artisans use 'filum', 'granum', 'zigzags' and 'mouse-tooth' designs to magic lacy creations from dull sticks of raw material. The results – in boxes, buttons, jewellery, religious ornamentation and the talismans of superstition are a fine narrative of Kosovo's history and traditions.
Elizabeth Gowing
AND – Tickets on sale for;
Day of Interest – EUROPEAN MODERNISM AND ART DECO 1920-1940 (see below) £30
FESTIVE DRINKS AND MINCE PIES £2.50
---
19 October
MICHELANGELO; PAPER, STONE AND FLESH
Michelangelo was grumpy, dirty, ugly and tight fisted but produced sculpture, painting and architecture of startling beauty. Dan examines several of his drawings, a little of his poetry and a number of his finished and unfinished works with the aim of all but summoning the great man to the room.
Daniel Evans
AND – Tickets on sale for;
Day of Interest – EUROPEAN MODERNISM AND ART DECO 1920-1940 (see below) £30
FESTIVE DRINKS AND MINCE PIES £2.50
---
11 November
DAY OF INTEREST: EUROPEAN MODERNISM AND ART DECO 1920-1940
This will be held at Woodlands and tickets will be on sale at our first face to face meeting in September. This should be a most interesting day, with a break for our traditional, delicious ploughman's lunch and wine. The three varied and informative 1-hour sessions will cover:
* Art Deco Paris1925: Living the High Life in the 1920's
* Famous Designers
* Modernism: The Bauhaus, The Stijl and Le Corbusier
Tickets: £30 including ploughman's lunch with a glass of wine.
Anne Anderson
See the Events page for full information, flier and Booking Form.
---
16 November
IN THE KINGDOM OF THE SWEETS
The Nutcracker ballet has delighted audiences at Christmas for many decades yet it was deemed a failure initially. Nigel talks about how the music of Tchaikovsky, along with story-telling, design and dance come together to make a magical escape for young and old alike.
Nigel Bates
Following the lecture – FESTIVE DRINKS AND MINCE PIES (see Events page)
---