(Previously branded Young Arts and Arts Volunteering)
---
ANGMERING SCHOOL – DRAWING WORKSHOP
On Thursday 11 July 2019, the Arts Society Arun sponsored the Angmering School to host a full day workshop with visiting artist, Ian Murphy. Ian's name has appeared on GCSE and A level exam papers in recent years and students really enjoy the combination of texture and architectural detail in his work.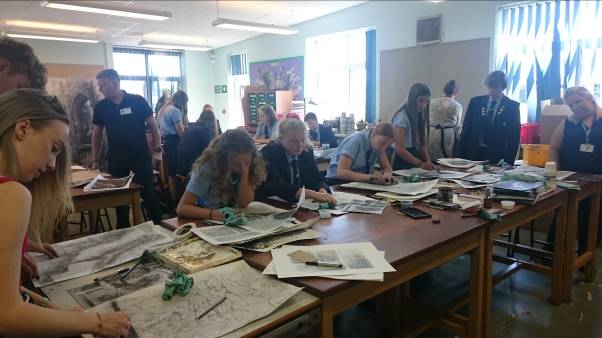 Twenty students were involved in the day. This included 8 Sixth Form students currently studying for their Art A-level, and 12 GCSE Art students who are thinking about taking Art in Sixth Form next year.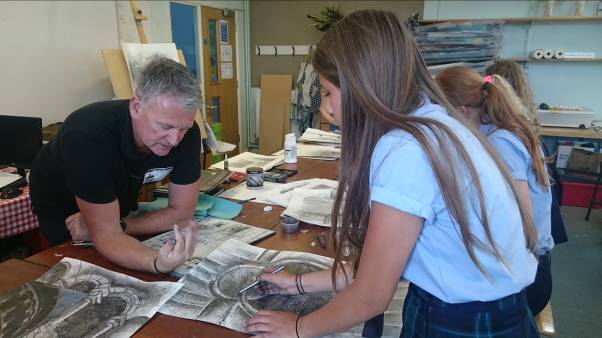 Ian shared his techniques with students, from selecting an image to draw, preparing a surface to work on, to combining materials to create drawings that have depth and atmosphere.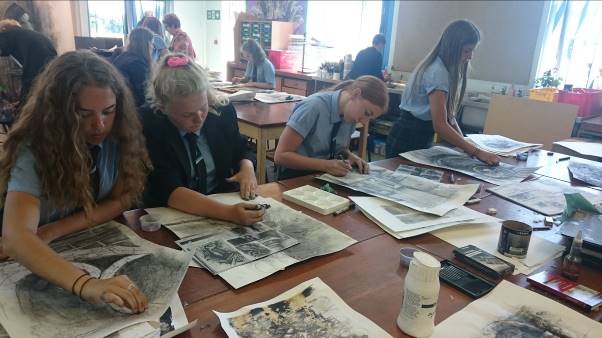 The day was fast paced and everyone was engrossed in the activities.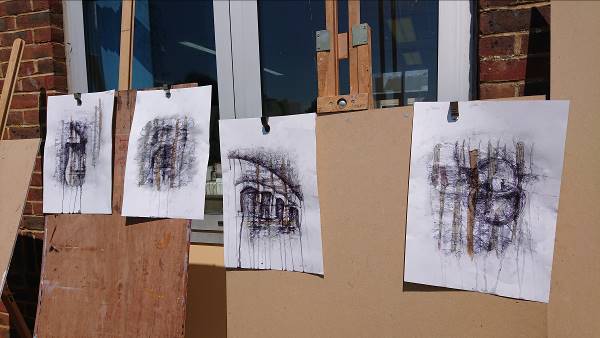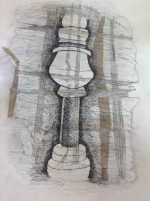 The quality of work produced was excellent and it is hoped that students will take these techniques further in the future.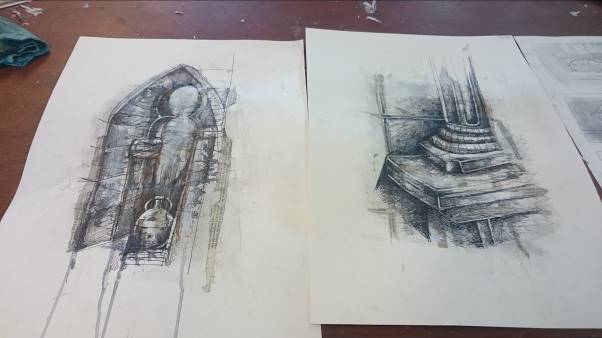 Following the workshop the students could continue to work on the drawings they produced during the day or start a new project using all the techniques Ian Murphy had introduced.
---
KIDS IN THE MUSEUMS – TAKEOVER DAY
All of the children from Georgian Gardens School who visited Rustington Museum in November 2018 were positive about their experiences and found it easy to discuss what they had done and the tasks they had enjoyed.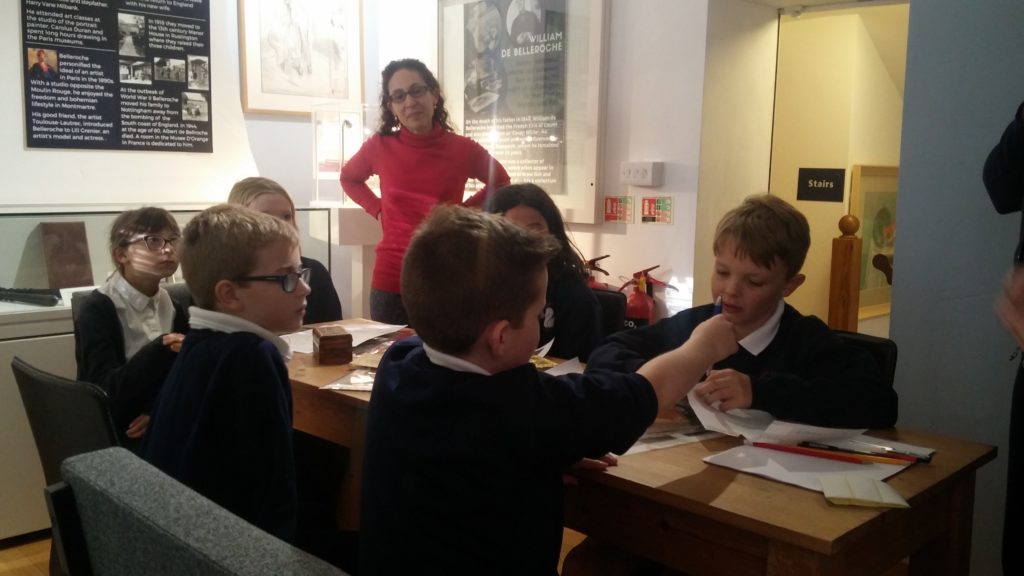 The children's comments showed they took the responsibility seriously and valued and understood the museum tasks.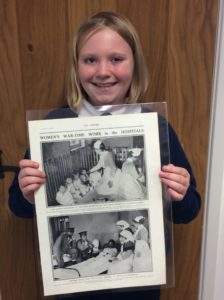 The tasks they set were to examine the following artifacts from WW1;
Map of the Rustington WW1 aerodrome (now The Sea Estate)
Embroidered cards
Toy German soldier
Two photos of Munitions workers
…and many more items.
---
WW1 MEMORIAL AT ANGMERING STATION
Georgian Gardens School led by Mrs Carolin, produced an exhibition of WW1 at Angmering Station.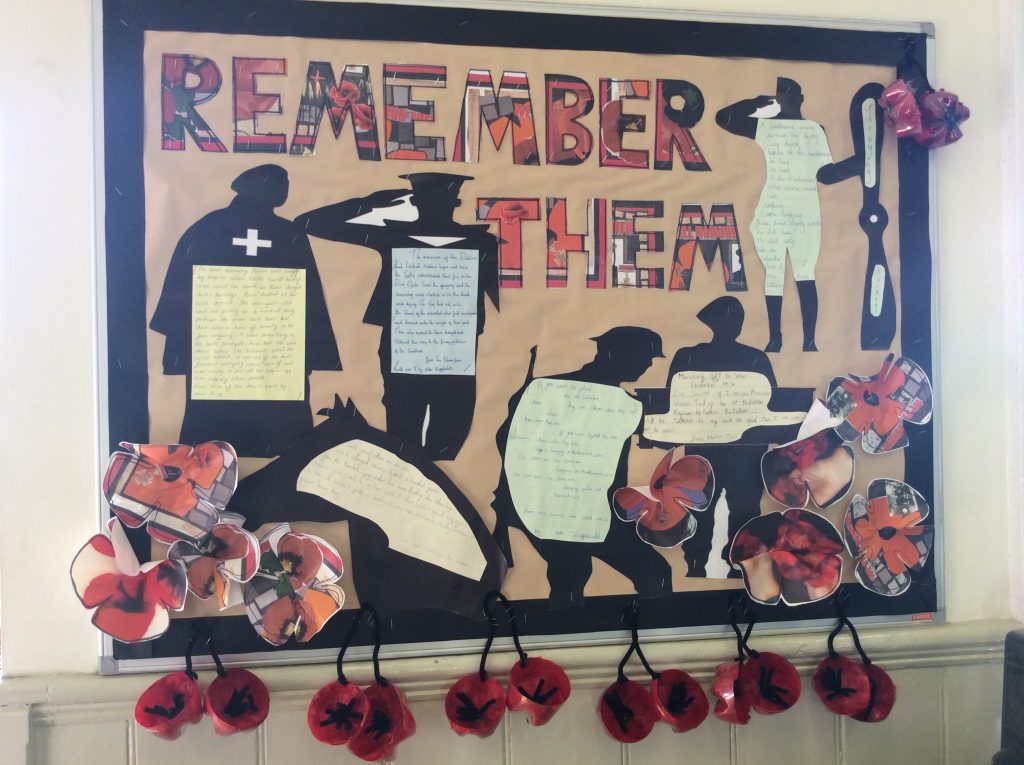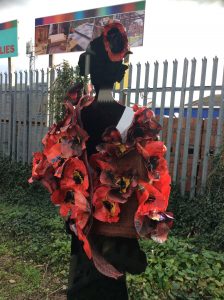 One of the exhibits was a cape for a model named Gladys. The cape was made of recycled plastic bags, by the school children.
The local Mayor said a few words about WW1 and thanking Mrs Carolin and the children for their work at the station. Children from the school were present at the opening of the station exhibition and enjoyed themselves.
---
YOUNG CRAFTSMAN OF THE YEAR AT ARDINGLY 2018
Our Society contributed £250 towards the prize providing 'Gold Level Sponsorship' to the Young Craftsman of the Year competition in the Golden Anniversary Year of The Arts Society. The prize was organised by The Arts Society Mid Sussex, headed up by Sue Ng.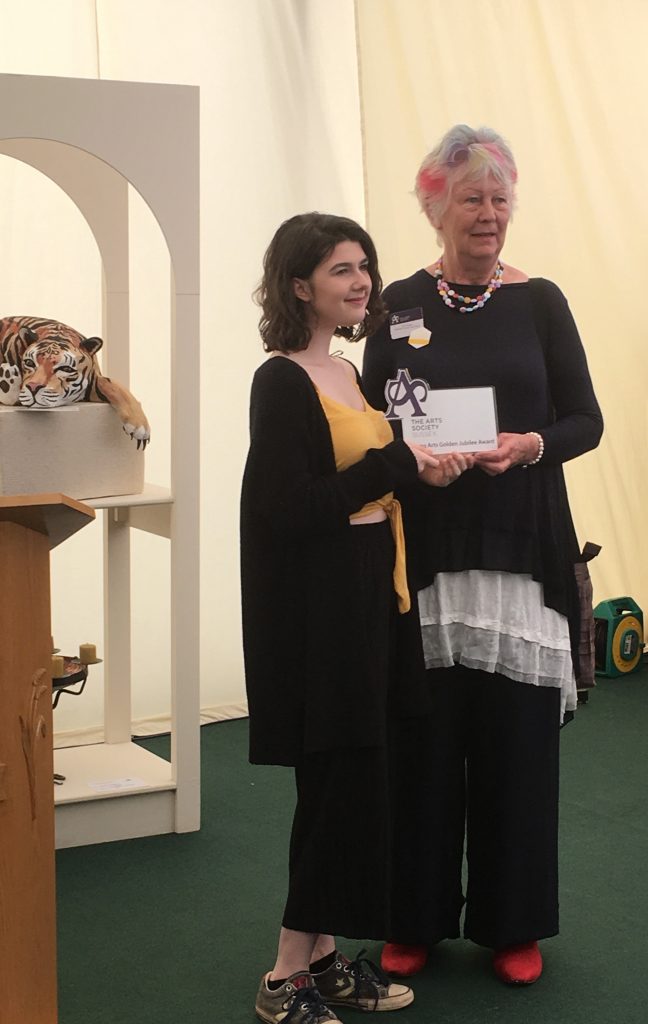 The recipient of the prize was Alisha Gent, age 17, from The Forest Row School of Ceramics. Alisha not only produced the lovely ceramic hares, but also a very accomplished, practical but beautiful set of crockery.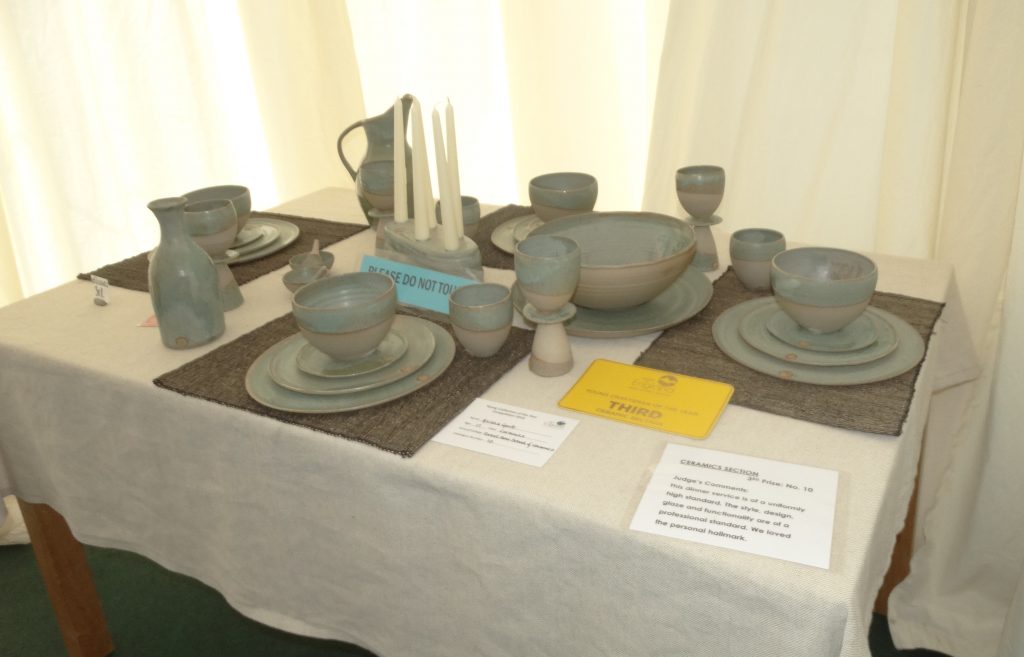 The winner was presented with our Jubilee Award at the South of England Show by Kari Butler from The Arts Society National Young Arts Team.
---