Further details on these and additional trips will be given via this website, on the notice board and at meetings
---
Self-drive visits:
Wednesday 8 February
BEHIND THE SCENES AT CHICHESTER CATHEDRAL
The tour will include a visit to Cathedral Library (with rare books, including an early edition of work by Chaucer), Cathedral Song School (dating from the early 1500's) and the Bishop's Chapel (the private chapel of the Bishop of Chichester, with a rare roundel wall painting known as 'the Chichester Roundel). These areas are normally closed to the public.

Be aware that there are 40 spiral steps up to the Library and the Song School.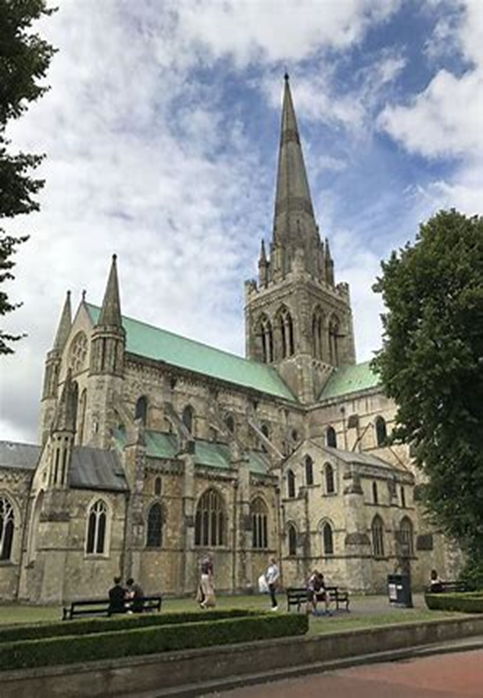 10:15 am for 10:30 start. We meet in the North Transept, just outside the Cathedral shop.
The tour will last approximately 1.5 hrs.
Tickets £11 on sale at our January lecture meeting.
---
Monday 24 April
CHAMPS HILL
Summer Exhibition
Tickets on sale at our February, March & April lecture meetings.
---
Wednesday 7 June pm
ST MARY'S BRAMBER
Guided Tour of the House & Gardens + Tea
Tickets on sale at our April & May lecture meetings.
---
Wednesday 12 July
CHICHESTER
Guided Walk
Tickets on sale at our May & June lecture meetings.
---
Coach visits:
STRATFIELD-SAYE HOUSE
The Hampshire home of the Dukes of Wellington since 1817.
---